Built-in Seating: What to Keep in Mind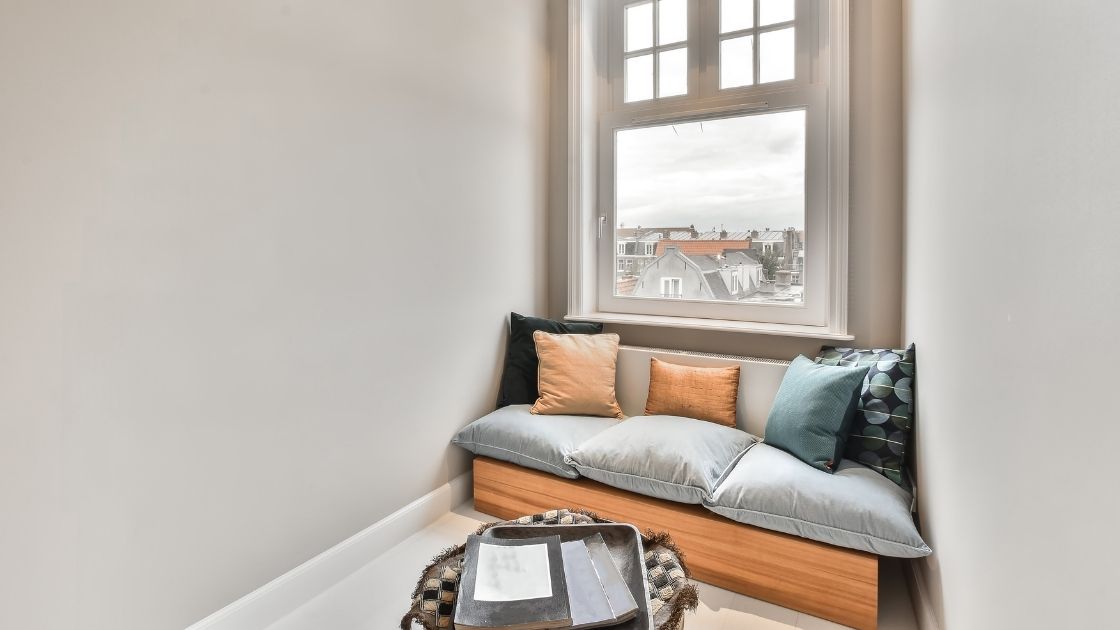 Built-in seating can add some extra space for guests without adding too much bulk to a room. From breakfast nooks to reading spaces, there are so many ways to incorporate built-in seats to your room. Plus, this is an addition that can add value to your home.
If you plan to add built-in seats to your home, there are a few things you should consider.
Make Sure You Have the Space
Before you get started with a big project like this, make sure that you have the space for built-in seating.
In general, built-in seating should be:
No more than 29-1/4" deep
A minimum of 19" deep
24"-30" wide for each person
Be 17"-19" tall
For built-in seating tables, make sure that the tables and seats will fit into your space functionally and aesthetically.
Consider the Type of Seating
Built-in seating can come in many forms, so it's important to choose the right one for your space. Some of the most common types of built-in seating include:
Box: An enclosed seat.
Shelf: Bench-style seating that's open underneath.
Cabinetry: Offers a pre-made base that's easy to build off of.
All three seating types allow for cushioning on top. However, experts recommend using cushions made with outdoor fabric because they can stand up to sun exposure and heavy use.
Do You Need Storage?
The great thing about built-in seating is that it can double as storage space. Storage can be great for seating in entryways, mudrooms and laundry rooms. Consider whether you'd like to incorporate this feature into your seating.
Storage can be added through bench-style seats that lift up, or built-in drawers.
Choose the Right Table Style
For built-in seating in dining or kitchen areas, it's important to think about the table's style. Benches cannot be pulled out from under the table and pushed back in once you're seated. Instead, you need open space under the table to swing your legs under and around.
Pedestal tables are the most practical option for tables placed near built-in seating. They provide plenty of open space for everyone to sit down and eat comfortably.
Consider the Seat's Location
In kitchens and dining spaces, built-in seats look great in corners, but they can also be placed alongside islands or other cabinetry.
If you plan to install your seating along a window, consider the positioning of your home. Placing your seating in front of a south-facing window may make the space uncomfortably hot, especially in the summer. Shades or curtains may help reduce the heat, but a different location may be better in this case.
Built-in seating can be a great addition to any home. Take the time to measure your space and think carefully about its placement. Make sure that you have the right style of table and avoid placing your seating too close to a south-facing window. One last thing to consider is whether or not you're going to hire a professional to install your seating. For custom solutions, it's best to hire an experienced professional.