What Is the Best Material for Outdoor Furniture?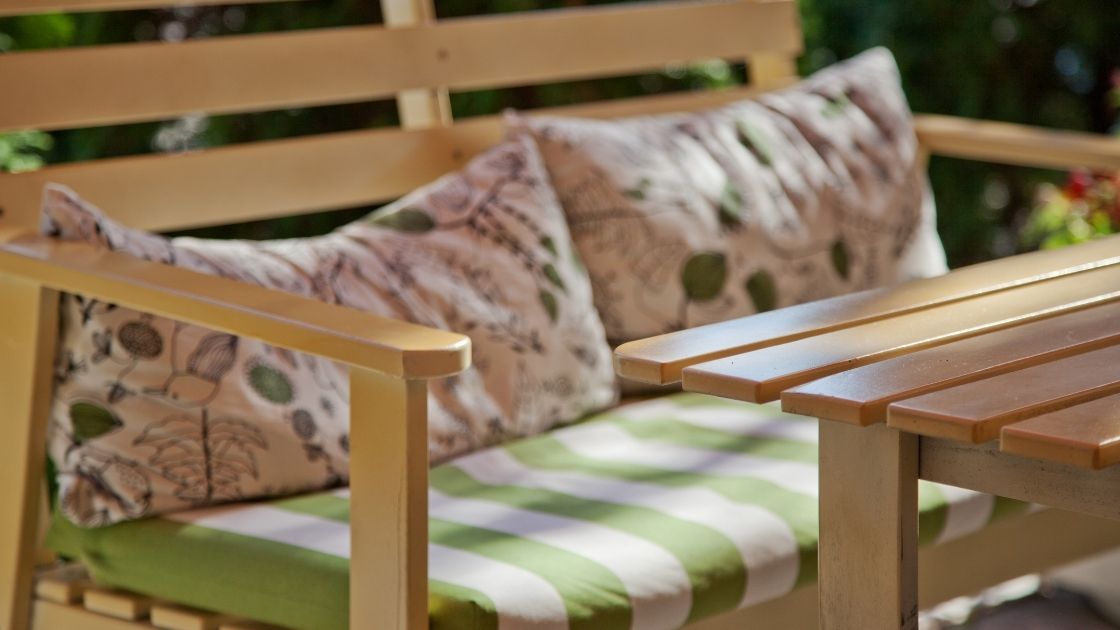 Choosing outdoor furniture can be a fun but overwhelming experience. With so many options at your fingertips, you may not know where to start. Some materials are better than others when it comes to durability, care and use.
So, what exactly is the best material for outdoor furniture?
What's the Best Material for Outdoor Furniture?
When choosing your outdoor furniture, there are several things you need to consider. The elements will be the primary concern and play a big role in the material you choose.
With outdoor furniture, you need to consider:
Moisture: Rain, warping, corrosion, mold and mildew.
Sun: Cracking, fading and heat retention.
Wind: Damage or lost items.
Ideally, you want a material that can stand up to these elements without costing you a fortune and requiring intensive care.
These materials tick most of these boxes:
Wood
Wood is still one of the most popular choices for outdoor furniture, and for a good reason. Along with being naturally beautiful, many species of wood can easily withstand the elements and age beautifully over time.
Although they come at a higher cost, hardwoods are an especially good choice for outdoor furnishings. Some of the best woods for outdoor furniture include:
Teak: Contains natural oils that help this wood maintain its natural beauty for years. Minimal oiling can help maintain its rich brown color, or you can allow it to age into a silvery gray color without treatment. Teak is exceptionally strong and won't warp, crack or become brittle. It's also highly resistant to rot, insects and decay.
Shorea: Stronger and heavier than teak, but isn't as easily accessible in the commercial market. Like teak, it will also develop a gray color over time. It's highly resistant to moisture damage, making it perfect for outdoor use.
White oak: Strong, durable and easy to find, white oak has a wonderful ability to repel moisture and is highly rot-resistant. However, this wood does require a sealant to maintain its durability over time.
All of these woods have a natural resistance to warping and cracking as well as insect damage.
Plastic and Resin
Resin and plastic materials are also popular for outdoor furnishings. They're highly durable, lightweight and easy to care for. Synthetic materials such as these also tend to be more affordable than wood and other materials.
Some of the best materials in this category include:
Recycled plastic: This material is made from recycled plastic. It offers high resistance to moisture, saltwater and insects. Generally, this material does not crack or warp and is stain resistant.
Synthetic resin (all-weather wicker): Nearly all modern wicker outdoor furniture is made from synthetic resin. Unlike its organic counterpart (natural wicker), synthetic resin isn't bothered by rain or humidity. Additionally, the material is eco-friendly and does not emit any fumes. It's also highly resistant to fading from UV exposure and puncture resistant.
Polyethylene: Commonly used to make deck furniture. It's cost-effective and weather resistant.
Polypropylene: Lightweight, highly durable and resistant to UV damage.
Metal
Of course, metal is also a great option when choosing outdoor furniture. It's arguably the strongest and most durable material for garden furnishings, but it can be susceptible to corrosion.
Some of the best metal options for outdoor furniture include:
Stainless steel: Sturdy and strong, stainless steel is great for tables and outdoor sofas. It's also resistant to corrosion and can withstand extreme temperatures.
Wrought iron: A classic choice for outdoor furniture. Although heavier, wrought iron can withstand the elements and will look beautiful for years to come. However, it is vulnerable to temperature changes.
These are some of the best materials for outdoor furniture. Each one is resistant to the elements and has the durability to last many years with the right care. Of course, the right choice for you will depend on your budget and personal preferences.